admin | Category:
News
|
Comments Off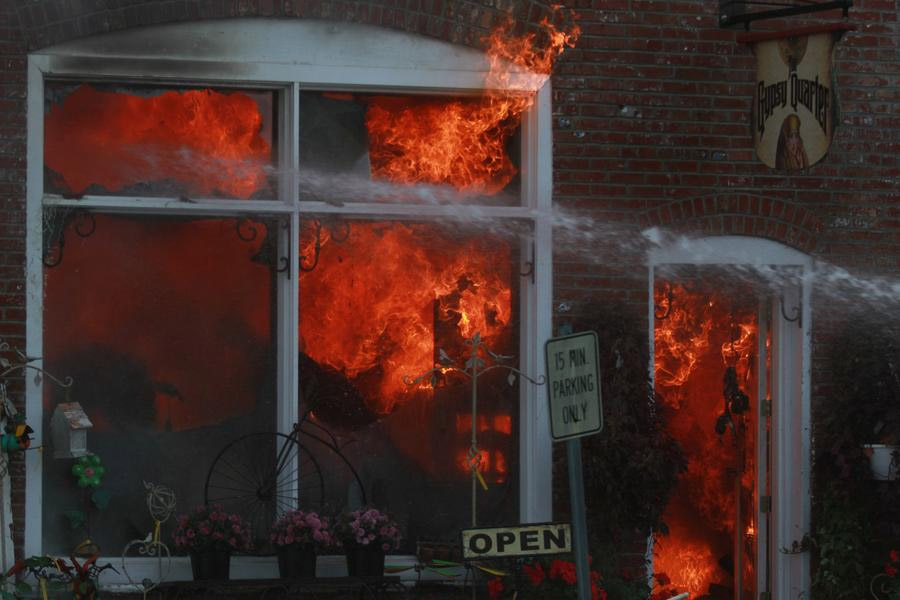 Photo by Kyle Ocker, Courtesy Daily Iowegian
Daily Iowegian, Centerville Fire Department use VTT™ for social media alerts, after action reviews.
MediaTech was proud to provide its homegrown tools to emergency responders and the local newspaper when the second major fire in two days threatened our community.
It all began at approximately 1:06 p.m. on Sept. 25 as the Centerville Police Department received a 911 call of a fire on the roof of The Gypsy Quarter at 218 E. State St. in Centerville. The Centerville Fire Department and Mercy Ambulance were immediately dispatched and arrived on scene within three minutes of receiving the call.  The fire soon moved from the building housing Gypsy Quarter and into the building next door housing Clickhappy Photography and Ted Clark's plumbing.  Emergency personnel shut down power to part of Haynes Avenue and also evacuated surrounding offices, businesses and buildings.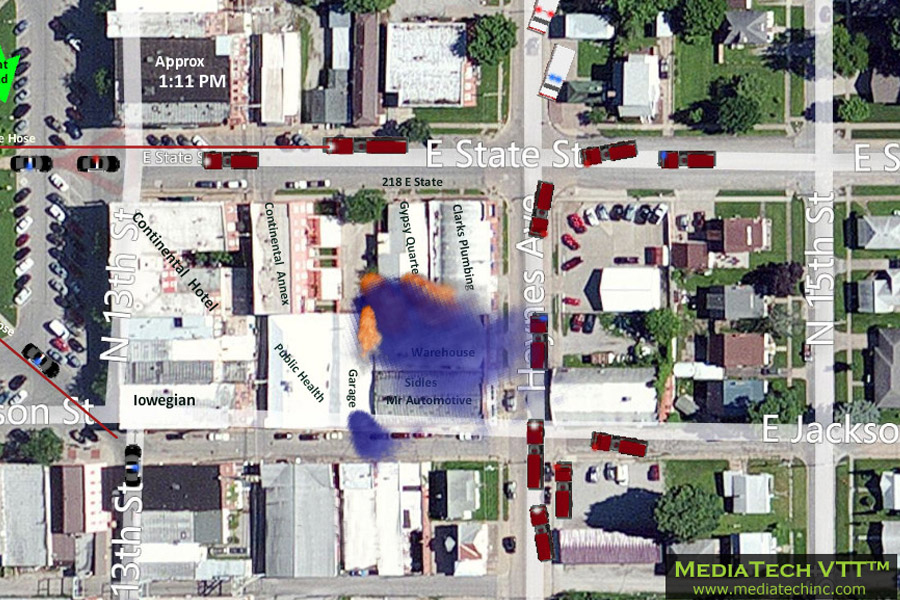 Firefighters were still battling the blaze at 3:00 pm, when the Daily Iowegian went to press. The newspaper used social media to keep the community updated on the situation, posting the VTT depiction of the response shown above to their Facebook page and to the DailyIowegian.com website.
The Centerville Fire Department was assisted at the scene by the Mystic, Moravia, Moulton, Cincinnati, Albia, Corydon, Seymour, Allerton Fire Departments from Iowa and the Liberty Township Missouri Fire Department along with the Centerville Police Department and Police Reserves, Appanoose County Sheriff's Department, Iowa State Patrol, Mercy Ambulance Service, Mystic First Responders, Alliant Energy, ADLM Emergency Management and the American Red Cross.  It took responders a little over 3 hours to bring the fire under control.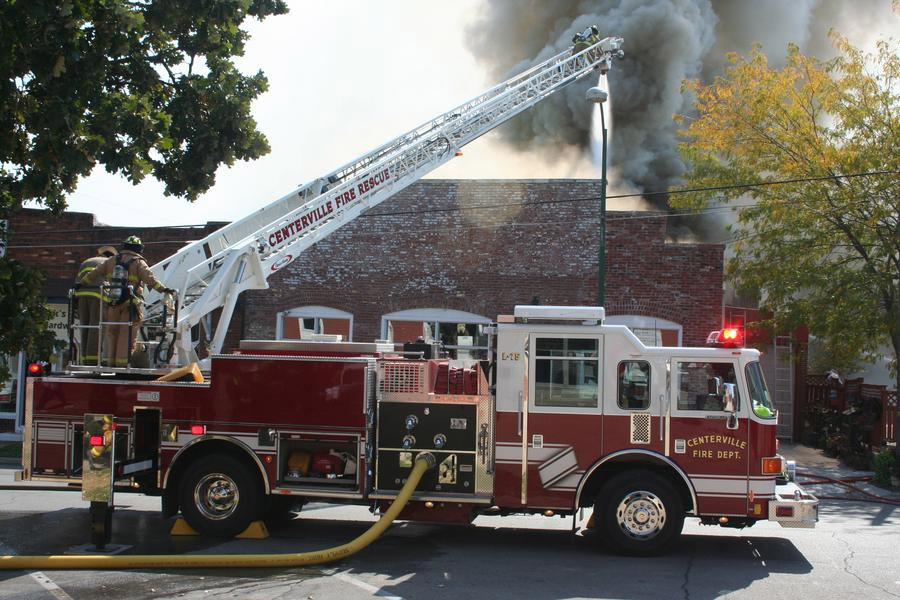 Photo by Krystal Fowler, Courtesy Daily Iowegian
An investigation into the cause of the fire revealed that the fire was accidently ignited by a contractor working on the roof of the building. The Gypsy Quarter was totally destroyed and several adjoining businesses suffered smoke and water damage.
After the incident, the Centerville Fire Department asked MediaTech to host a VTT-enhanced after action review for the responders.  Developed by the US Army, an after action review is a structured review or de-brief process for analyzing what happened during an emergency operation, determining why it happened, and discovering how it can be done better.  The AAR for the Gypsy Quarter fire was held on Oct 10 at MediaTech Headquarters.